About

You can reach me at jcharmant at gmail.com. Please be aware that I may take a while to respond.
Engineering
I am a software engineer working in the field of Virtual Reality and light field rendering.
I also created and develop Kinovea, an open source software for studying and annotating human motion in videos, primarily focused on the analysis of sport technique. Kinovea has been downloaded more than a million times and is being used by world class athletes and cited in hundreds of research papers.
Art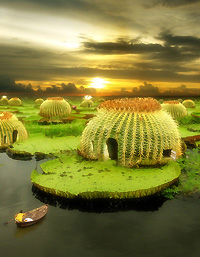 I did quite a few digital photo-montage artworks between 2004 and 2011 and some of them were printed in magazines. They were collected at this very URL until 2018, when I decided to use this website as my main online entry point and move the collection to http://joancharmant.art.
Sport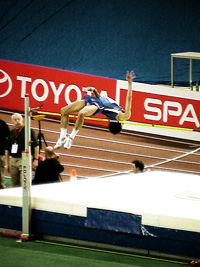 In what now seems to be a previous life, I was a high jumper. My personnal best is 2.28m. (I'm told this is 7 feet and 5.76 inches).
My top achievements are as follow:
I placed 5th at the European Indoor Championships in Vienna, Austria in 2002.
I placed 2nd at the World University Games in Daegu, Korea in 2003.
I participated in the World Indoor Championships in Budapest, Hungary in 2004.
I won the French National Championships in 2003 and the National Indoor Championships in 2004.